About Carol Scicchitano, D.C.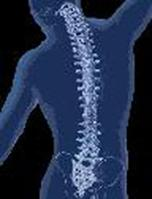 Carol Scicchitano is a chiropractor in Westbury, New York (NY) at Westbury Chiropractic Center. Dr. Scicchitano provides personalized health and wellness care for the entire family at her state-of-the-art practice. She can effectively treat neck and back pain, sports injuries and headaches in Westbury, New York (NY) using the most advanced methods and technology. Her goal is to get patients out of pain and on with their everyday activities as quickly and safely as possible. For an experienced chiropractor in Westbury, New York (NY), please call Dr. Carol Scicchitano at Westbury Chiropractic Center and make an appointment today.
Staff
Dr. Carol Scicchitano
Affiliations
Foundation of Wellness Professionals
---
Provider was Reviewed 25 times
---
Service
Environment
Expertise
Staff
Recommended
Value
---

Butch
Only chiropractor that I have ever used that the treatment worked.

Susan
I have never been to a better Chiropractor then Dr. Scicchitano, She has helped me with my neck and back problems. I was in two different car accidents within almost a year of each. I knew that with her I would be able to get back to the way I was prior to them. I was correct. I have moved out of state and I miss her so much. besides her being a Dr of Chiropractic I feel I had gained a friend. If you are looking to get the Wellness you so deserve please set an appointment up with her and let her help you.

Cindy
I visit Dr Scicchitano regularly for 3 years now. I never had a problem with her. My pain can be reduced after each visits. She pays close attention to my health and teaches me spinal knowledge to correct my wrongdoings. It was very easy to get an appointment. They have a very flexible schedule and get me in quickly every time. The restrooms at this provider's office were clean and well-maintained. You could tell that they cleaned them regularly. The one thing that I really enjoy about this place is their high level of customer service. Their full attention is always on me and they never take personal calls during my appointment. I've been to other places that answer their phone and it just drives me crazy. They always dress so professionally here, the entire staff obviously makes an effort to look their best and maintain a very professional appearance. I didn't feel any numbness after my visit. They always take good care of me.